facial recognition
James Moore
The Biometrics and CCTV Commissioner for England and Wales, Professor Fraser Sampson, has warned police forces across the country against using facial recognition technology to identification of witnesses, following new guidelines from the College of Policing.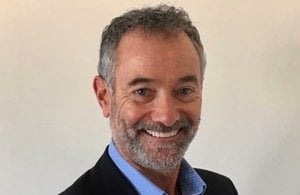 Sampson described the idea as a "somewhat sinister development", according to reports, as it "treats everyone like extras on a police film set rather than individual citizens".
The idea was hinted at in new guidance published by the College of Policing, which aims to ensure that police forces in England and Wales take a "consistent approach when using technology to find wanted by the police", as well as to provide "a clear legal and ethical framework for its use".
While setting out various principles consistent with the CCTV Code of Practice, such as proportionate use and specifying that Live Facial Recognition (LFR) is used for bystanders, the second part of the document provides guidance on the location of "victims, witnesses and relatives via LFR".
For those deemed to be "reasonably suspected of having information," the Police College guidelines state:
"If those believed to have seen the offense can be located and they are forcibly assessed as having relevant information that could be vital to advancing investigations, their location could bring in violent offenders who pose a risk for the society."
The Commissioner has warned against this use, and the issue should be raised in the House of Lords. Civil liberties campaigners also protested the guidelines, saying it was "an atrocious policy and a hammer blow to privacy and freedom", with the group Big Brother Watch describing it as a "Orwellian surveillance technology".
Rob Watts, CEO of facial recognition provider Corsight AI, commented on the matter: "…it is first important that the College of Policing is recognized for developing such clear and comprehensive guidance on this difficult issue. While some may think that police using biometric capabilities to search for witnesses and vulnerable people might be of concern, sometimes police forces have to deal with circumstances that may justify the means.
"Imagine needing to urgently search for a witness in a public place to prevent or detect an imminent serious crime, such as an act of terrorism, rape or kidnapping, or to search for a missing child at risk of harm. It can be almost as difficult to justify not using a legitimate life-saving tactic simply because someone's privacy is being offended. The key considerations here must be legitimacy, legality, necessity, proportionality and equality.
Police use of live facial recognition has regularly come under scrutiny – best highlighted in the 2020 South West Wales case, where its use between 2017 and 2019 was deemed illegal.
Secure your place at IFSEC International 2022
May 17-19, 2022, ExCeL London
Reconnect in person with the physical security community at IFSEC International 2022. You'll find hundreds of leading exhibitors from across the physical and integrated security industry, showcasing all the latest in CCTV, security access, intrusion detection, perimeter protection and integrated software solutions. . Plus, network with thousands of like-minded peers and professionals as the industry comes together at IFSEC for the first time since 2019.
IFSEC 2022: The #1 meeting event for the security industry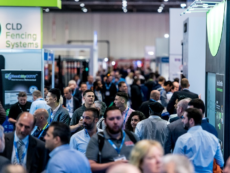 Related Topics